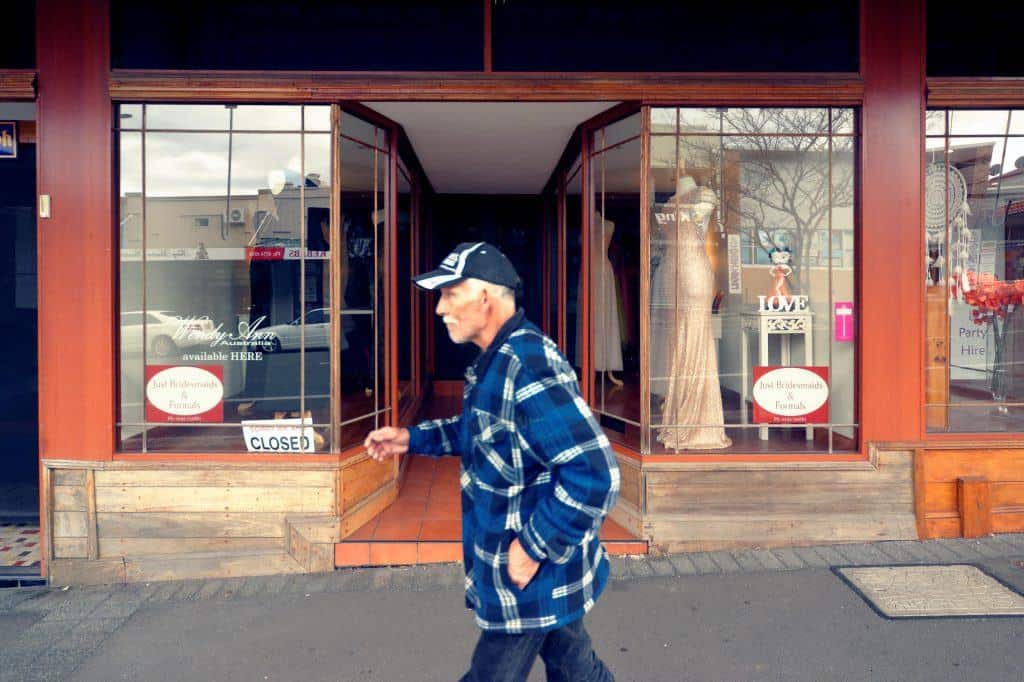 So I stopped in… Port Kembla of all places today.
And sorry to say this if you live there, but it was like visiting the land that time forgot. I felt compelled to get out of the car and take a look around.
I felt like a location scout for Grand Theft Auto. It is just that seedy. I think I am going to start a book with this picture, called "The Lucky Country".
I was going to take a shot of this façade "as is" (without anyone). Because it is almost like a ghost town. Seriously, it is that devoid of people. Then I saw this interesting character approaching, the only one in town, looked him in the eye, said "G'Day".
He walked straight past me into the scene and I took the shot anyway. I think he heard the shutter it go off, but maybe he thought it was a mistake with him being in it. So he didn't even look back at me. On a Saturday mid-afternoon, most places are closed. I suppose the good thing about this town are that there are no queues!
Yes the subject is not perfectly in focus. It's back-focused. But I had about one second to compose the shot. So it was either this or nothing.
ISO1600
1/250 sec
18mm equivalent focal length
f/5.6