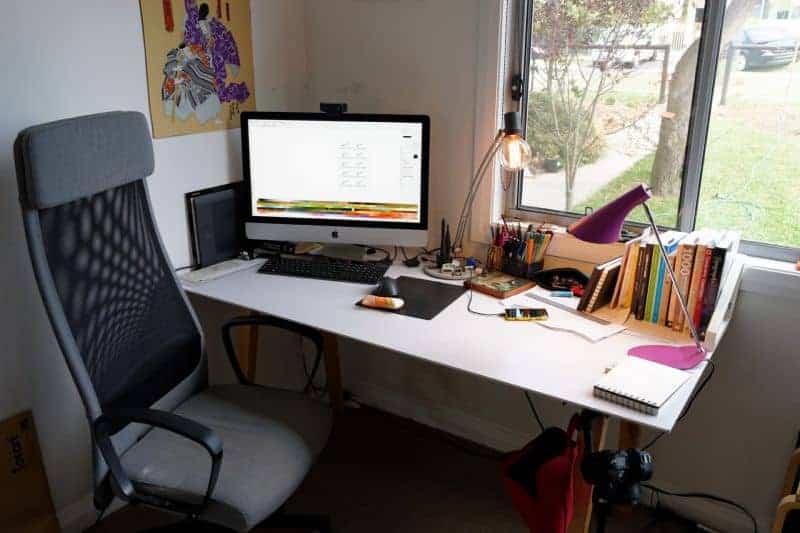 I've noticed people are often curious about illustrators' workspaces. Illustrationmundo.com asked me to upload a photo of the area I use to create my work, so I figured it was worth sharing here too!
Here's a general overview of my work area. I have a nice desk from Officeworks with real oak legs. An Ikea Markus chair – the fabric version, not the leather version (it is exactly the same chair but half the price).
Zooming in on my desk, you'll see a softly-lit, well-organised work area. I have a nice view outside. It's very important for me that I don't face a boring wall. So I can just look a bit to the right and see straight across the road. VERY IMPORTANT I TELL YOU!!